Prowler International Pte Ltd is HIKVISION Singapore Authorized Dealer Since 2007. We supply Hikvision IP Cameras, NVR, Turbo HD TVI Cameras, DVR, Intercom, Alarm system and many more in Singapore.
Prowler has been Hikvision partner in Singapore since 2007 and has an excellent track record. Products sold by us are warranted by Hikvision .
We are Licenced by Singapore Police Force to as a Security Service Provider in Singapore.
Contact us to find out HIKVISION Product Price!
To learn about HIKVISION latest Product available in Singapore? Click here to find out more
Disclaimer from Hikvision
"Hikvision does not warrant to provide the after-sale services or support for any of the Hikvision products purchased through any channels other than Hikvision's official website or the local authorized retailers.
Hikvision CCTV
Hikvision HD-TVI Turbo HD CCTV Camera
DS-2CE16D0T-VFIR3F
DS-2CE56D0T-VFIR3F
Hikvision HD-TVI Turbo HD DVR
Hikvision Network Camera (IP Camera) – Pro Series (EasyIP)
DS-2CD2043G0-I & DS-2CD2143G0-I
DS-2CD2523G0-IS & DS-2CD2543G0-IS
Hikvision Network Video Recorder (NVR) – Pro Series
DS-7604NI-K1/4P
DS-7616NI-K2/16P
Click Here to find out more in Hikvision CCTV
Hikvision CCTV Package in Singapore
Looking CCTV For your home? We offer CCTV packages for HDB and Condo in Singapore. Click here to find out out
Hikvision Access Control Products
Face Recognition Terminals

After Sales Hikvision Support
We provide excellent after-sales support for Hikvision products. Our team is certified and by Hikvision and has over 10 years experience in installing and maintaining Hikvision. Click here for your support for Hikvision products in Singapore
About Hikvision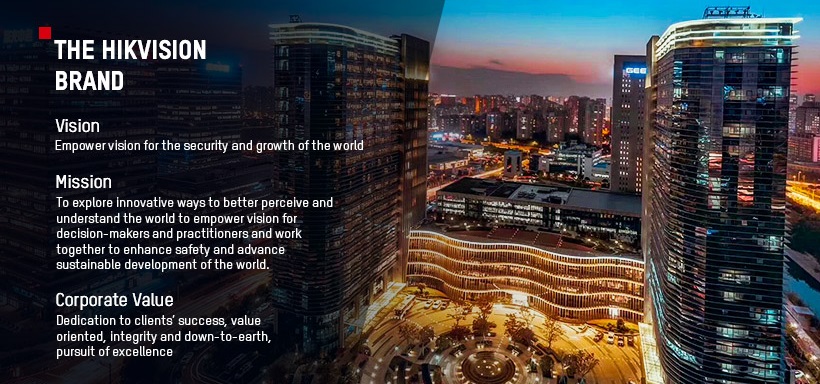 Hikvision is the world's leading provider of innovative security products and solutions.
Hikvision now has more than 34,000 employees, over 16,000 of which are R&D engineers. The company annually invests 7 – 8% of its annual sales revenue to research and development for continued product innovation. Hikvision has established a complete, multi-level R&D system that includes every operation from research to design, development, testing, technical support, and service. Centered at its Hangzhou headquarters, the R&D teams operate globally, including R&D centers in Montreal, Canada and London in the UK, as well as five cities in China.
Hikvision advances the core technologies of audio and video encoding, video image processing, and related data storage, as well as forward-looking technologies such as cloud computing, big data, and deep learning. Over the past several years, Hikvision deepened its knowledge and experience in meeting customer needs in various vertical markets, including public security, transportation, education, healthcare, financial institutions, and energy, as well as intelligent buildings. Accordingly, the company provides professional and customized solutions to meet diverse market requirements. In addition to the video surveillance industry, Hikvision extended its business to smart home tech, industrial automation, and automotive electronics industries — all based on video intelligence technology — to explore channels for sustaining long-term development.
Hikvision went public in May 2010 and is listed on SMEs Board at Shenzhen Stock Exchange. (杭州海康威视数字技术股份有限公司)
Hikvision Singapore Pte Ltd
Hikvision Singapore, Hikvision Singapore Distributor, Hikvision Singapore Partner, Hikvision Singapore Installer, Hikvision Singapore Support,
Hikvision Products Available in Singapore:
Network Cameras, Turbo HD Cameras, PTZ, Digital Video Recorder, Network Video Recorder, Alarm, Access Control, Video Intercom, Monitors, Switches and many more.