Singapore CCTV System Installation Company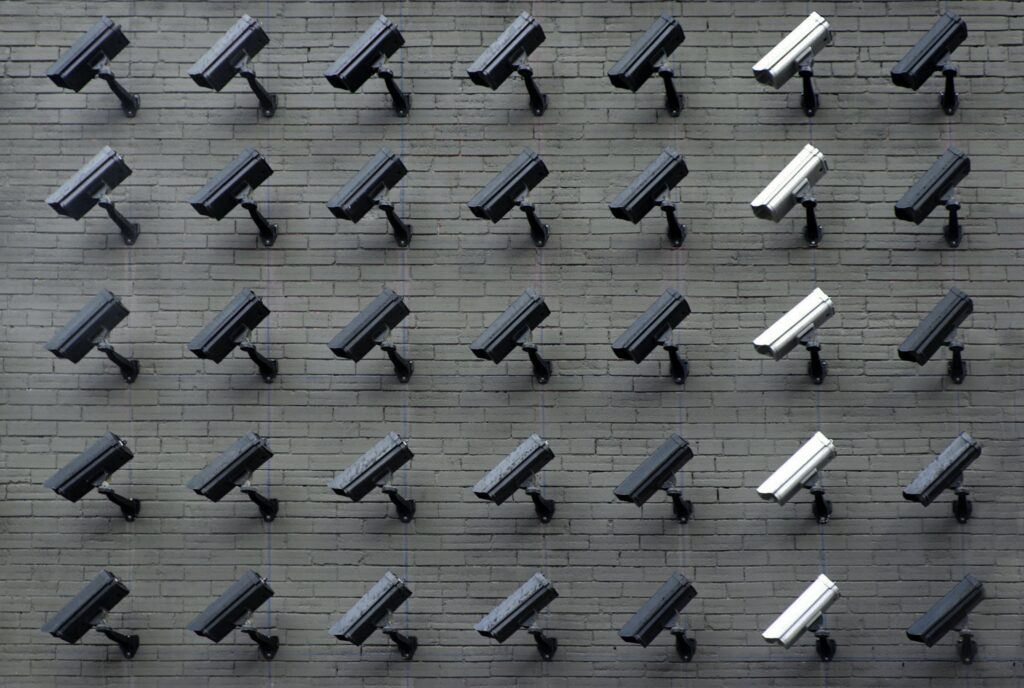 Prowler International, headquartered in Singapore, stands as a distinguished expert in CCTV solutions. Holding the esteemed status of an Authorized Security Provider endorsed by the Singapore Police Force, our presence in the CCTV industry dates back to 2007. Our dedicated team possesses a wealth of expertise spanning more than a decade.
Local Trusted CCTV Brand in Singapore
Prowler, an esteemed name in the Singaporean CCTV landscape, takes pride in its role as the endorsed collaborator for internationally acclaimed CCTV labels such as Hikvision, Hanwha Vision, Avtech, Dahua, and Axis Communication
Are you searching for a CCTV system in Singapore?
Prowler presents a wide array of CCTV solutions catering to diverse environments such as residences, workplaces, dining establishments, storage facilities, and beyond.
Our distinction lies in providing exceptional installation and upkeep services encompassing CCTV, alarm, and access control systems across Singapore. Be it a modest setup or an intricate integration, we guarantee the provision of superior equipment and services deserving of your trust.
Free Consultation & CCTV Site Survey:
We extend a complimentary property assessment carried out by our expert team to you. Drawing insights from this evaluation, we will recommend the optimal equipment tailored to your specific needs. In the course of the security appraisal, we will also outline the camera placements, assuring alignment with your desired specifications.
Once all particulars have been settled, we will coordinate an installation date and assign a dedicated team for the task. Our commitment is to execute the installation process without causing any disruption to your business operations. Our installation package encompasses camera mounting, cable routing from cameras to DVR/NVR, establishment of low-voltage electrical and video links, and meticulous alignment, focusing, and calibration of the cameras.
Upon the successful installation, we will proceed to configure the DVR/NVR for integration with your network. This will empower you with the capability to access your cameras and DVR/NVR from any location across the globe.
During the concluding phase, we will offer instruction on utilizing the system and implement any required enhancements to camera placement and settings, taking into account the feedback you provide
Crime Deterrence: The presence of visible CCTV cameras can deter criminal activities such as theft, vandalism, and trespassing. Potential wrongdoers are less likely to engage in unlawful acts in areas under surveillance.
Evidence Collection: CCTV footage serves as valuable evidence in investigations and legal proceedings. It can help identify suspects, provide insights into incidents, and support law enforcement efforts.
Monitoring and Surveillance: CCTV allows continuous monitoring of areas that might be difficult to supervise manually. This is especially useful for large properties, public spaces, and remote locations.
Employee and Public Safety: In workplaces and public areas, CCTV enhances safety by preventing accidents, detecting hazards, and responding promptly to emergencies.
Remote Monitoring: Many modern CCTV systems can be accessed remotely via smartphones, computers, or other devices, enabling users to monitor their property in real-time from anywhere.
Reduced Security Costs: Having a CCTV system in place can lead to reduced security costs over time, as it may decrease the need for on-site security personnel or other security measures.
Traffic Management: CCTV cameras can be used for traffic surveillance and management, helping to monitor traffic flow, detect accidents, and manage congestion.
Preventative Measures: Beyond crime deterrence, CCTV can also help prevent workplace misconduct, enforce safety protocols, and discourage policy violations.
Record Keeping: CCTV systems provide a record of events over time, which can be useful for tracking patterns, reviewing incidents, and identifying areas that need improvement.
Peace of Mind: Whether at home or work, having CCTV offers peace of mind by providing a sense of security and assurance that activities are being monitored.
Customer and Employee Behavior Analysis: In commercial settings, CCTV can be used to analyze customer behavior and employee performance, leading to insights that can improve business operations.
Emergency Response: In emergencies, such as fires or medical incidents, CCTV can aid emergency responders by providing real-time information on the situation and helping them make informed decisions.
Asset Protection: CCTV helps protect valuable assets by deterring theft and providing a means to track the movement of assets within a facility.
Insurance Benefits: Some insurance providers offer reduced premiums for properties equipped with CCTV systems, as they can lower the risk of certain incidents.
Parental and Elderly Care: In homes, CCTV can be used to monitor children and elderly family members, ensuring their safety and well-being.

Features CCTV Products in Singapore
Frequently Asked Questions about install CCTV in Singapore
Are we allowed to install CCTV Cameras outside my HDB Unit?
Yes but you need to apply from your town council the permit to install CCTV cameras outside your HDB unit. This application has and can only be done by you.
Do i need internet for my CCTV system?
Yes if you require remote viewing features.
Do my purchase comes with warranty?
Yes, all installation and products come with at least one-year onsite warranty. We also offer extended warranty and maintenance service after the one year warranty.
Do you offer 24 by 7 CCTV Maintenance Service ?
Yes. We have standby teams and our support teams are operating 24 by 7.